Halloween Makeup
I love this time of year. Fresh smell of falling leaves, pumpkin everything, evenings cuddled up in a flannel blanket, and HALLOWEEN!!! As a Denver Photographer, I love playing with creative concepts. I chatted with makeup artist Raquel Chacon about coming up with some fun and beautiful Halloween Makeup looks. She did not disappoint. The Halloween Makeup she choose was a mix of sugar skulls, day of the dead, and the corpse bride. Our models Zofia and Briana were excellent sports. They toughed out not being able to eat for hours while we prepped and shot. Luckily they could sip some water through a straw. Such troopers! Zofia and Briana both had beautiful long hair so I knew I wanted to give them some body and glamorous curls. The crown Zofia is wearing is from one of my favorite vendors, EDEN LUX BRIDAL. It fit perfectly for this look.  Briana wore a veil that was from my wedding, so very vintage! Raquel KILLED these looks.
After some studio work, we headed outdoors to capture some more natural light. We found a beautiful location with changing leaves and whimsy wooded feel. Wardrobe change was in order as well. Those are still to come…. So until then enjoy this shoot! I even shot a bit of video for you!
What are you going to do for your Halloween Makeup?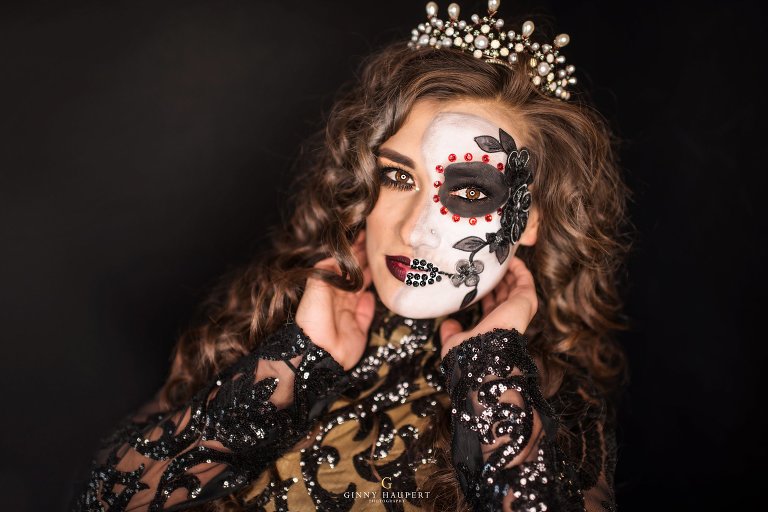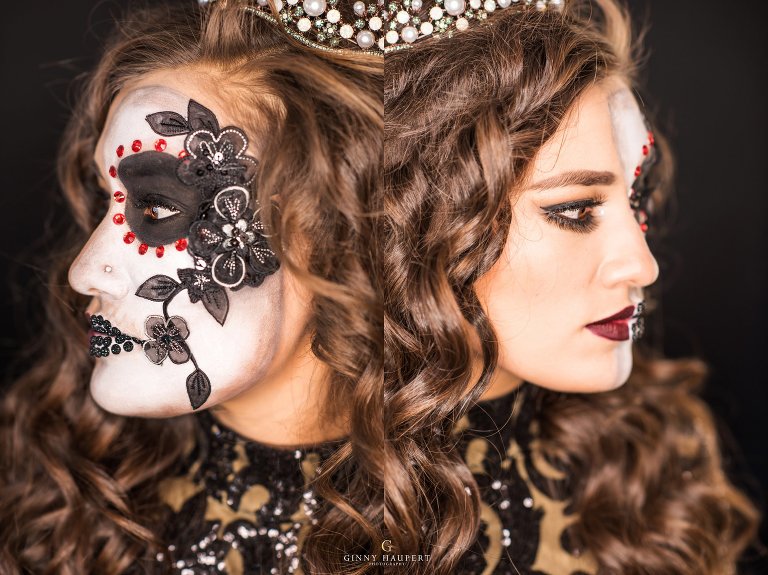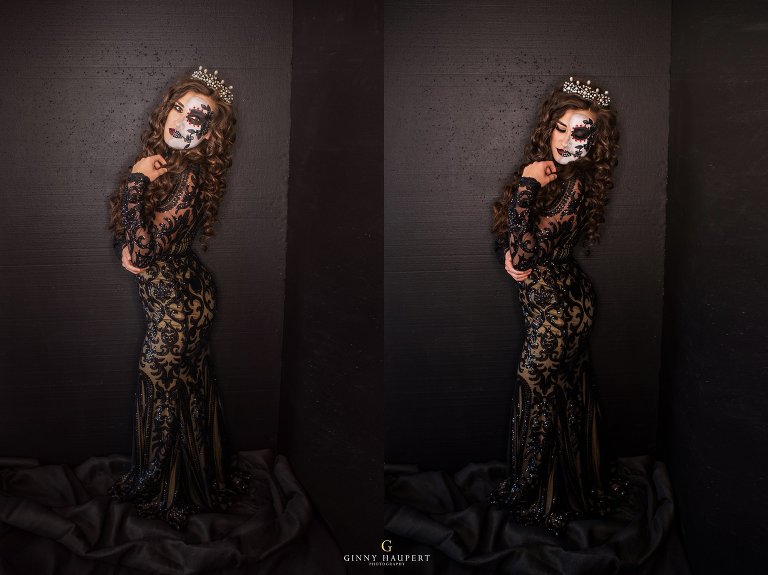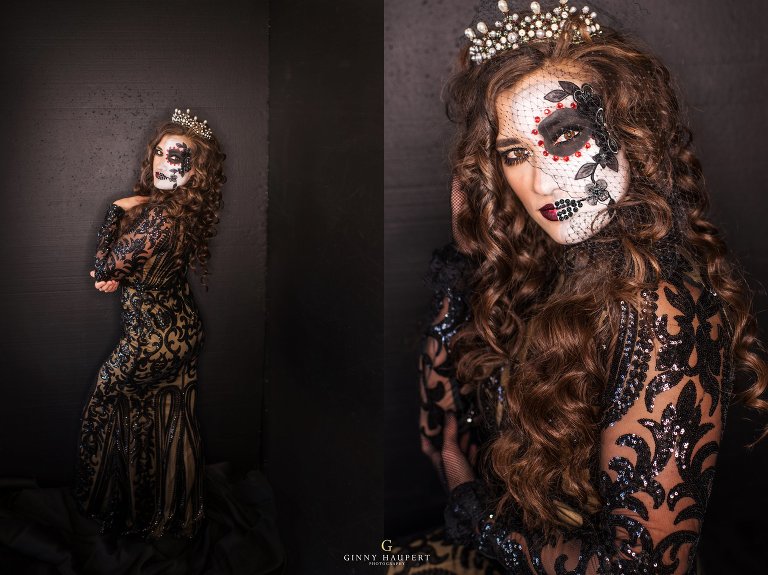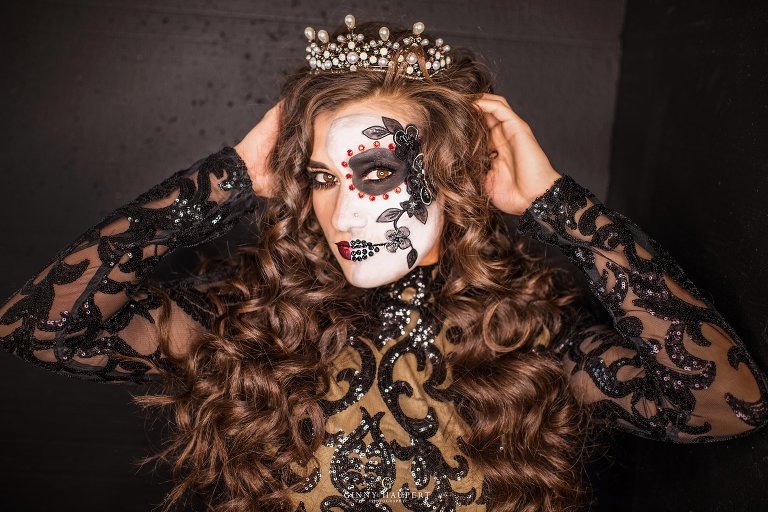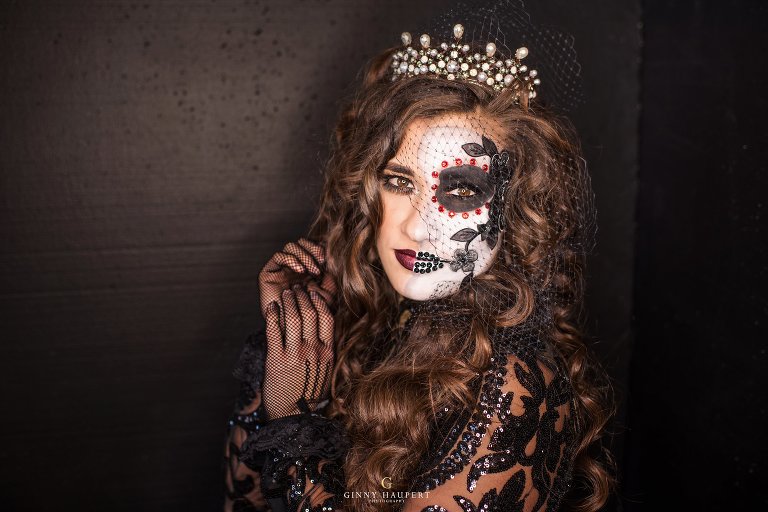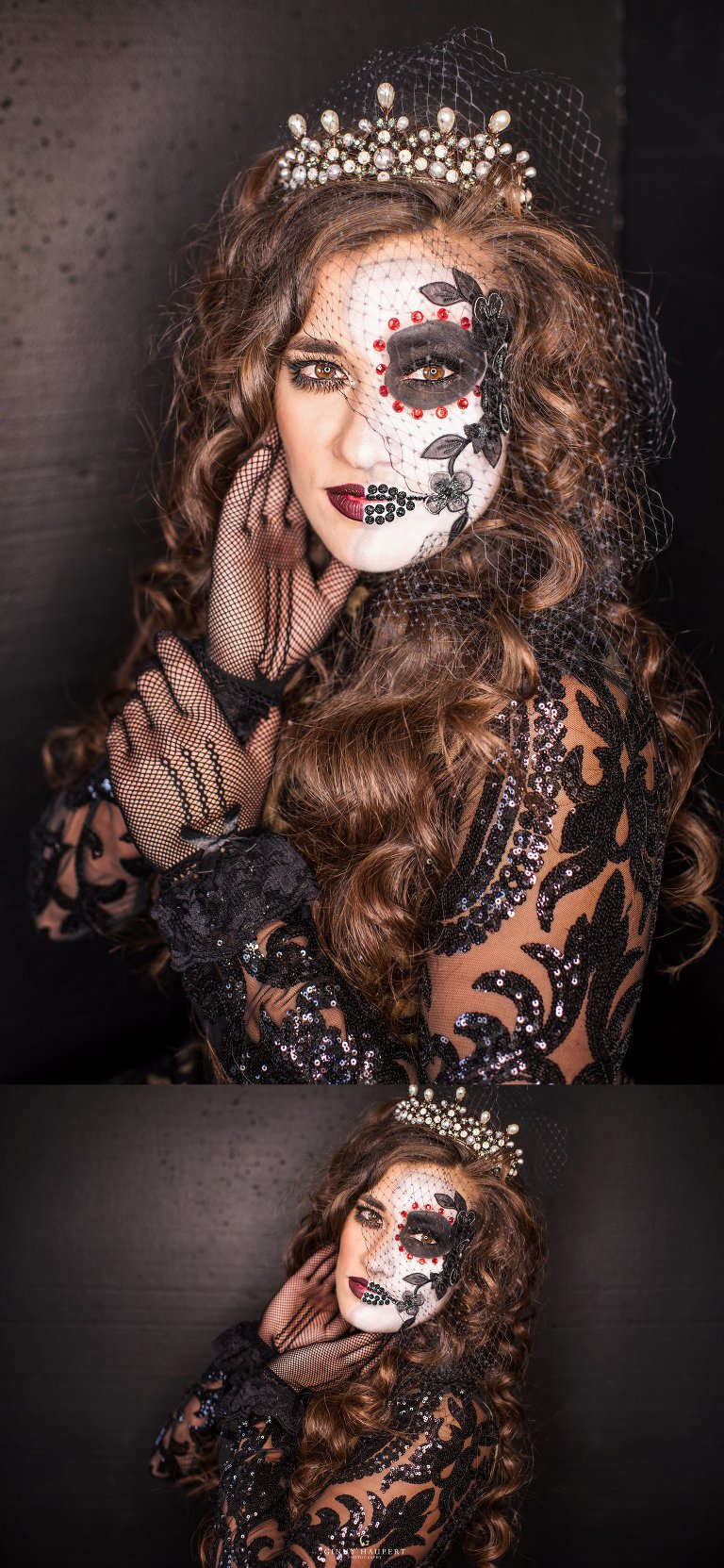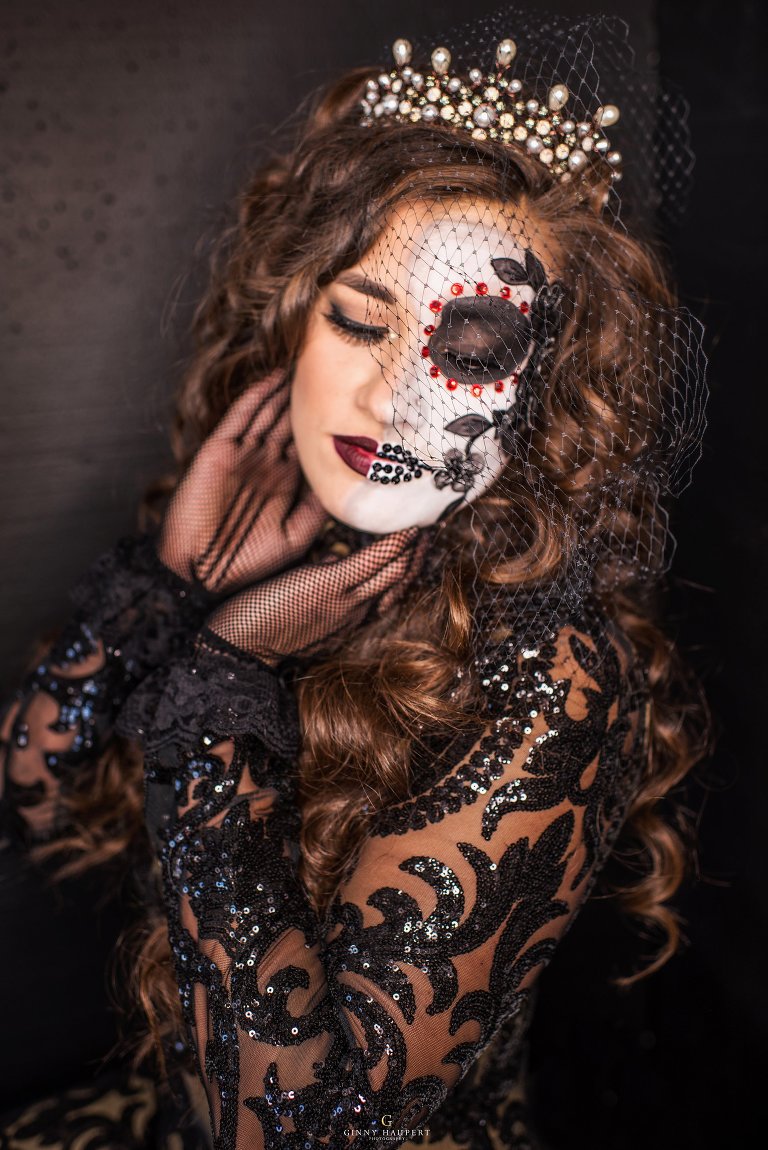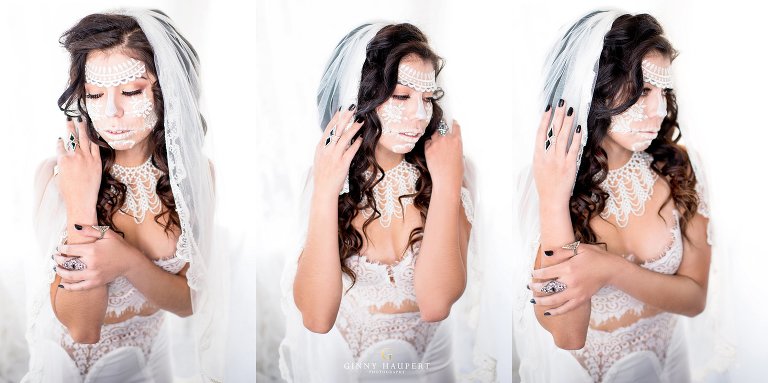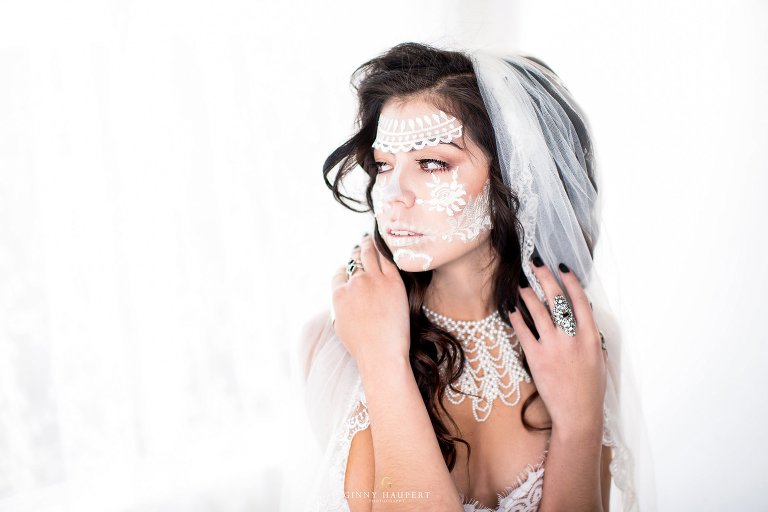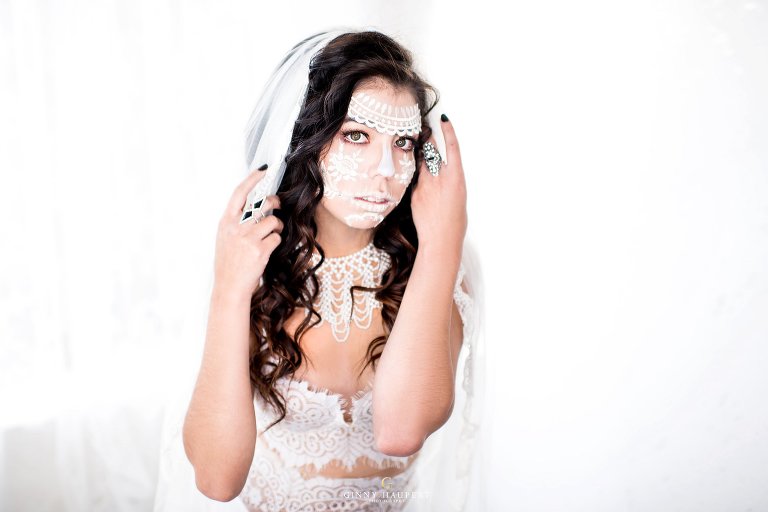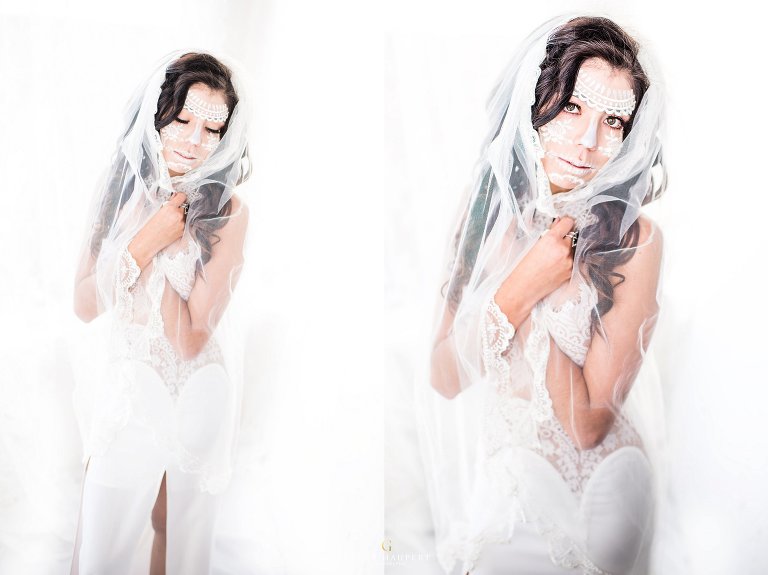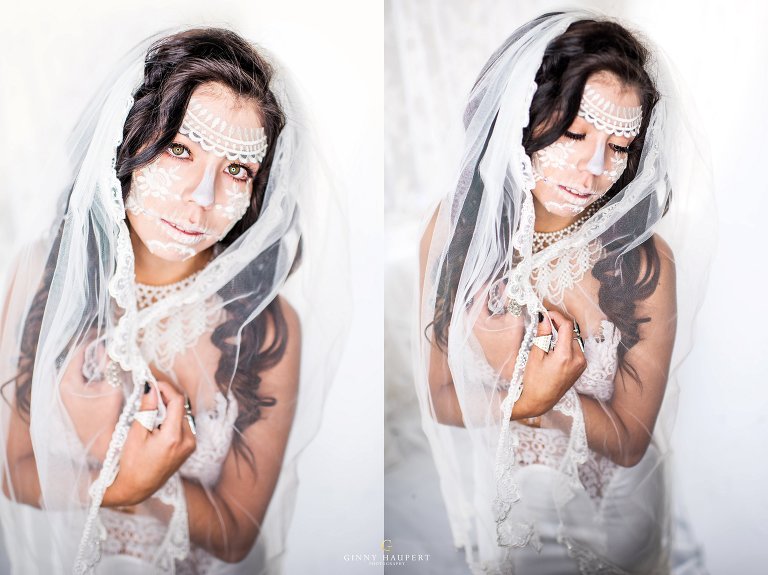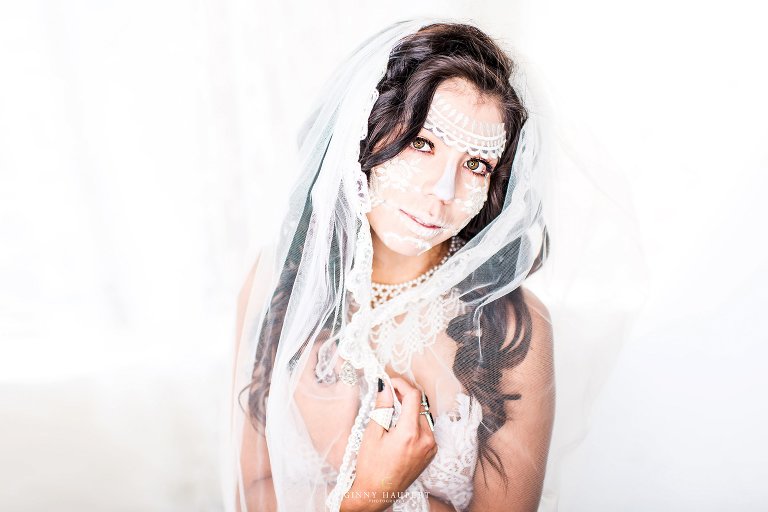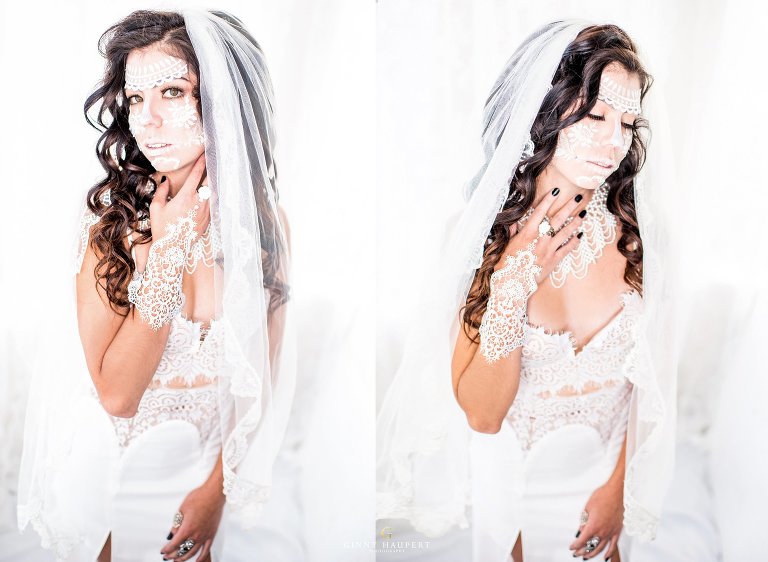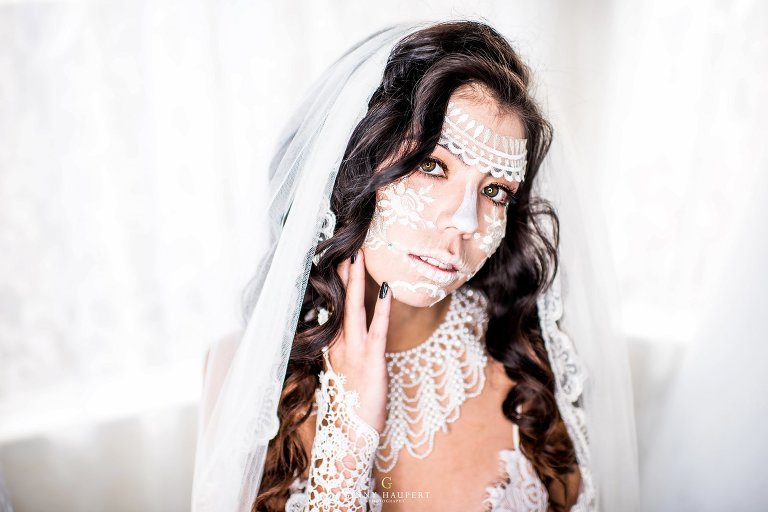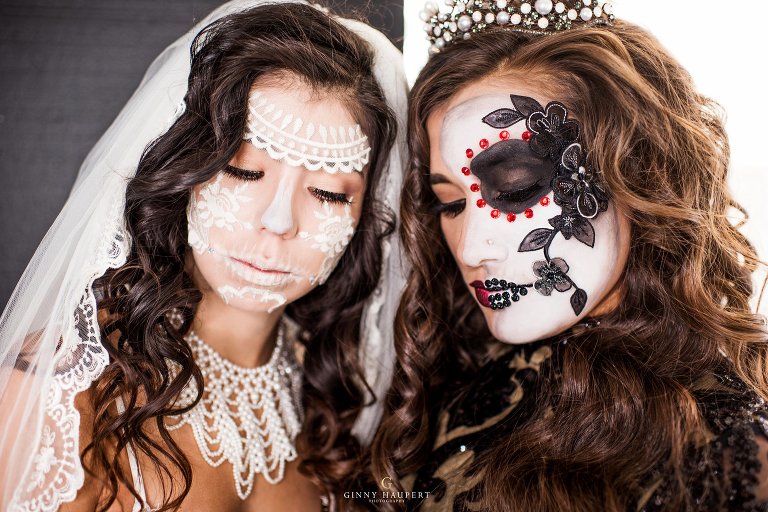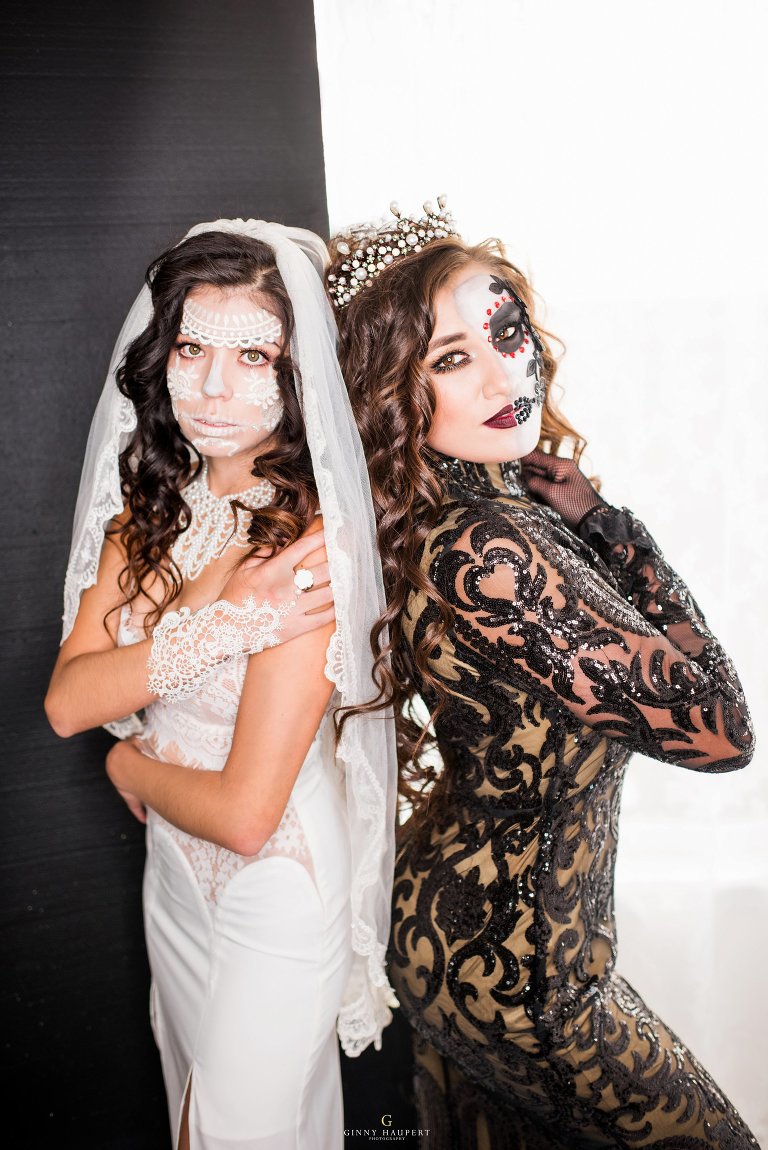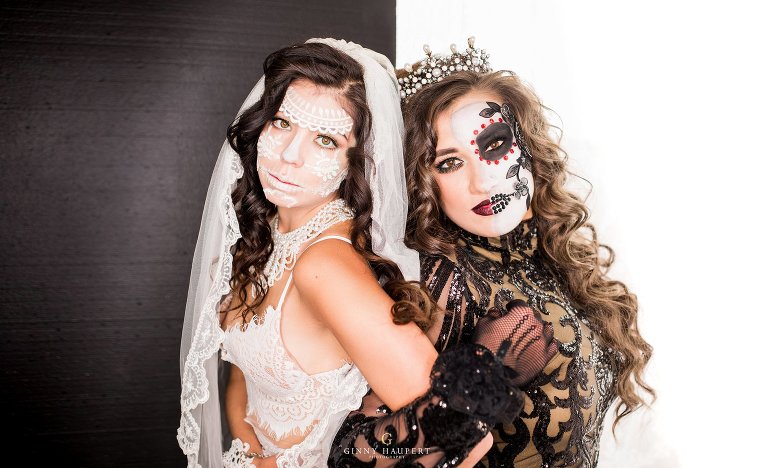 Halloween Makeup Collaboration
Have a cool idea for your own Halloween makeup look? Are you a Denver Makeup artist looking to grow your portfolio. I love networking and working together to dream up unique concepts.  Contact me here and fill me in your ideas! I would love to hear them.